Beautiful scenery, excellent cuisine, sandy beaches, old villages, wine, concerts, and a genuine Italian welcome – this small town in the Le Marche region of Ancona offers it all.
If you want to experience the genuine scenery of Italy this year, we propose the Le Marche area and the charming beach town of Senigallia. It is a comune and port town on the Adriatic coast of Italy, about 30 kilometers northwest of the provincial capital city of Ancona. The little port of Senigallia is located near the mouth of the Misa River, and it's just a two hours drive south from Bologna.
Senigallia is well-known for its lovely sandy coastline and great culinary culture. With thirteen kilometers of golden sands, the famed Velvet Beach, Senigallia, has been one of the most popular beach resorts on the Riviera Adriatica since 1853. It has also received the renowned Blue Flag distinction from the Foundation for Environmental Education, which is given to environmentally well-kept European beaches.
Due to all this beauty, its hotels are marvelous resting locations. There is a diverse choice of lodging options, drawing visitors from Italy and worldwide. Many activities are planned, especially throughout the summer, and there are awesome locations to match.
This guide explores the best hotels in Ancona, Senigallia, and Riviera Adriatica. We look for accommodations with the best views, cuisines, and other activities to make your visit worthwhile. We also bring Senigallia's qualities to the fore and show why its beaches, hotels, and other attractions are a must-see.
Why Visit Senigallia, Ancona?
Senigallia is amazing for several reasons. The town is usually crowded with dancing and music reminiscent of Elvis Presley and the Everly Brothers during the first week of August. For instance, every year, the town organizes the Summer Jamboree. This spectacular musical festival showcases 1950s and 1960s American rock and roll music.
The kilometers of velvet beach is groomed and maintained regularly, and luxurious sun loungers can be rented anytime. Cafes and restaurants flank the shore, providing anything from sandwiches and ice cream to Michelin-rated meals. The summer heat is spectacular, with the holiday season beginning in May and lasting until September.
Senigallia's glory is also its abundance of excellent restaurants where you may sample the best of the Adriatic fish. It is the location of the prestigious Istituto Panzini, a cooking school and training location for chefs and hospitality workers.
Many prominent chefs have studied at 'Panzini,' and some now own restaurants in Washington DC, New York, Rio, Hong Kong, and Miami. Some others stay closer to home and have developed Senigallia into a "five-star town." Two local chefs have earned five Michelin stars between them.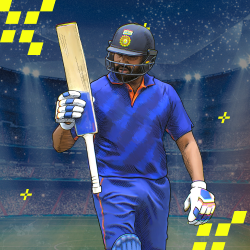 Mauro Uliassi's restaurant is directly across the street from Senigallia's harbor with three stars. Then there's Moreno Cedroni's 'Madonnina del Pescatore' with two Michelin stars. Cedroni and Uliassi are two of Italy's top 10 chefs and easily among the top one hundred in the world. Their cuisine, ingredient quality, and innovation in the kitchen are unparalleled. Having lunch or supper at one of these places is an unforgettable experience.
Its vast history also draws a lot of tourists to its coasts. The name "Senigallia" refers to its first occupants, the Galli Senoni, a Celtic tribe that arrived in the 4th century BC. The town features a lovely fortification in its center called 'La Rocca,' which is utilized for concerts and festivals. Its small cobblestone alleyways make way to a market area, the Foro Annonario.
It is ideal for selling fresh local items like vegetables, fruits, and herbs, often attracting local tourists. Other activities like shoe craftsmanship, medicinal villages, beautiful country houses, and vineyards make this resourceful town a must-visit.
The Top Hotels to Stay in Ancona, Senigallia, Riviera Adriatica
Now for the "pièce de résistance," as the French used to say, let's look at some of the best hotels Senigallia has to offer. We've filtered out several locations and surfaced the best luxury, comfort, and most charming hotel experience in Senigallia for you below. Enjoy!
The fantastic Hotel Raffaello is only a one-minute walk from the beach and is an excellent choice for lodging. It is located in the middle of Senigallia, close to the tourist harbor and the railway station.
It boasts its rooftop pool, café, and panoramic patio. Breakfast is fantastic at the Raffaello, with fresh fruit and pastries, cold meats, and cheeses. You can also get great coffee and eggs prepared for takeaway during rush hour mornings. The hotel personnel are polite and helpful; you'd be made to feel quite welcome.
The rooftop patio of the Raffaello Hotel features a panoramic swimming pool that has become a hotspot for many tourists. You get to not only swim as you enjoy the wonderful view, but you can have a meal too. Every air-conditioned room of Hotel Raffaello includes a nice flat screen, with International Mediaset Premium film and soccer channels. You can watch all the Serie A matches live and join the celebrations.
There is free WiFi throughout the building, and its restaurant provides regional food from the Marche area. They are also equipped with an extensive wine cellar and fruit parlor. Tours of the local area can be arranged at reception, and beach towels are given at no cost. So if you're looking to visit Senigallia, Ancona, Hotel Raffaello should be your first stop.
Al Foro Annonario, located in Senigallia, is 29 km from Ancona. This bed and breakfast location offers a communal lounge, complimentary WiFi, and on-site private parking.
Each room has a private bathroom, shower, air conditioning, refrigerator, and a flat-screen TV. A minibar, toaster, and coffee maker are also provided for those toast and coffee mornings or mid-day drinking. All accommodated guests also get to enjoy a continental breakfast.
One of the most exciting and handy features of Al Foro Annonario is its bicycle rental service. Since riding is popular in and around Senigallia, this is an in-demand service for tourists and guests from other hotels. On those days you like exploring, you could easily rent a bicycle and cycle around town. Ancona Falconara Airport is about 24 kilometers from the Al Foro Annonario hotel.
The Hotel Cristallo is located just across Senigallia's Velluto beach and the famous Rotonda. It has a private garden, a sun patio, and complimentary bike rentals like Al Foro Annonario. On-site WiFi and free parking are available for those with RVs or large vehicles.
Cristallo's rooms are soundproofed and well-lit, with a sea-view balcony, air conditioning, and a flat-screen TV. Guests can read complimentary newspapers and enjoy the on-site fitness center. The facility has been remodeled recently, and guests enjoy a continental breakfast buffet.
The hotel has studios and one-bedroom apartments with kitchenettes with a side sea view or a tranquil view of gardens. The Cristallo is a 5-minute walk from the city center and the Senigallia Train Station. There is also a complimentary shuttle service within Senigallia Train Station and Ancona Falconara Airport.
Terrazza Marconi Hotel & Spamarine
The contemporary Terrazza Marconi Hotel & Spamarine, located in the heart of Senigallia, is another exquisite hotel to enjoy your stay in Italy. It is only a few meters from the beach and features a superb restaurant, a premium spa center, a secure parking area, and a panoramic roof terrace. The guest rooms are equipped with numerous modern conveniences, including a satellite flat-screen TV with SKY channels and free WiFi throughout the building. When you book a Prestige Room, you will get your own balcony with a clear sea view.
You can wake up and begin your day at Terrazza Marconi with a breakfast buffet on the top terrace. There is also complimentary mineral water and a daily newspaper. Afterward, you can choose to indulge yourself at the beach or in the spa. They are equipped with hydro massage showers and an indoor seawater pool perfect for relaxation. In addition, several staff offer a soothing selection of relaxing massages and beauty treatment options.
The "Il Mare In Terrazza" restaurant, named after the hotel, is located on the seaside and is open all year. It serves contemporary cuisine with seafood and meat dishes prepared with only the freshest local ingredients. In the summertime, the roof garden transforms into a modern bar where you can have a drink or meal while taking in the scenery.
The City Hotel, located in Senigallia's chummy town, has a restaurant with free WiFi, and the Federico Fellini International Airport is located about 59 kilometers away.
You will be well served by staying at the city hotel. Every hotel room has a television, air conditioning, and a minibar. A 24-hour front desk and a patio are also available at City Hotel. Meeting rooms, on-site stores, and an ironing service are available at the resort.
Hotel Universal is a family-friendly hotel that puts Senigallia best at your doorstep. You'll enjoy peaceful rooms with a flat-screen TV, a minibar, air conditioning, and free internet. The hotel's front desk is open 24 hours a day, offering newspapers and room service. In addition, Hotel Universal has a fitness facility and free breakfast, giving you a welcome break from your hectic day.
There is a parking area, but it isn't free. The hotel is only a short distance from notable sights like Portici Ercolani and the Museo di Storia Della Mezzadria Sergio Anselmi, a popular history museum. While staying at Hotel Universal, you'll enjoy all the local attractions and natural elements it offers.
The Hotel Villa del Mare is a modest and pleasant family-run establishment where a deft blend of professionalism, quality, and comfort ensures the finest of Senigallia vacations.
It is one of the greatest places in Senigallia, owing to its strategic placement. It is only a 5-minute walk to the ancient city center and the famed "Velvet Beach." It also solely provides B&B services with arrangements with various beaches and restaurants in Senigallia.
Discover why so many visitors choose Hotel Bel Sit when visiting Scapezzano. Scapezzano is part of the municipality of Senigallia in the province of Ancona. It offers a romantic environment with numerous facilities for travelers like you, providing a great balance of value, comfort, and luxury.
Hotel Bel Sit is equipped with a minibar, a kitchenette, free WiFi, and air conditioning. There is room service and a sun patio at the hotel. In addition, guests may enjoy a pool, breakfast, and free parking for those with a vehicle. Hotel Bel Sit prioritizes your comfort and happiness, and they always look forward to welcoming tourists to the city.
Choosing a lovely hotel in Senigallia does not have to be difficult; the Argentina Hotel is an excellent choice for you. Air conditioning is accessible in the guest rooms, with free internet available. There's also a 24-hour front desk, room service, and luggage storage. Guests can also relax in the lounge throughout their visit.
Argentina Hotel is a fantastic spot to stay when visiting Senigallia because of nearby sights such as Associazione Culturale Gent'd'S'nigaja and Palazzo del Duca e Fontana Delle Andre. Also, you'll be able to try some famous seafood restaurants, such as Uliassi, and Ristorante Da Carmen, which are nearby.
The Villa Sorriso hotel features up to 27 classic rooms, six luxury rooms, and 4 royal rooms, all of which have terraces and a sea view. Each room is tastefully designed, with matching wall colors, bedspreads, and furniture.
They also include a private bathroom, independent air conditioning, WI-FI, a safe, an LCD TV, a hairdryer, and a minibar. With a nice warm bed, great ocean views, and brilliant decor, you will surely get a memorable Senigallia experience at the Villa Sorriso.
Conclusion
A high-end hotel will give you something extra to make your vacation memorable. These top-rated hotels provide extravagant pleasures like on-site restaurants with panoramic city views, in-room massages, private parking, wide private patios, and many more. They offer some of the best experiences money can buy and make your stay in Sinagtala a luxurious one.
So on your next trip to Ancona, Italy, look up any of these hotels to get accommodations and enjoy a wonderful holiday experience.